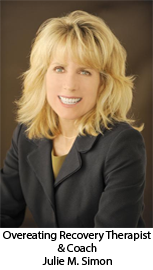 Making the decision to begin psychotherapy is a courageous act. It's not a sign that you are weak or defective in any way. It's a sign that something is out of balance somewhere in your life and that you are motivated to heal. It's truly an act of self care and self love. Each individual, couple, family or group I work with is unique.
My treatment approach is always tailored to accommodate this uniqueness. For therapy to be effective it must consider the whole person and address the emotional, mental, physical and spiritual imbalances involved. This means that I am not only interested in your emotions, thoughts and stressors–I also want to know about your health concerns, exercise levels, quality of sleep and spiritual goals. I view my participation in many different ways. I can and will act as your therapist, co-creator, co-strategist, confidant, gentle motivator and compassionate supporter. I accept these responsibilities and take them very seriously. I utilize an eclectic "bag" of therapeutic tools.
For those struggling to overcome childhood dysfunction and developmental trauma, which might include deprivation, neglect, abandonment, and emotional (shaming, criticism) or physical abuse, I use a form of therapy called Psychodynamic Therapy that addresses the deeper psychological dynamics and issues resulting from these traumatic experiences. I also like to include somatic experiencing work–learning to locate feelings and sensations in the body and gaining skills at addressing and managing these affective states. Our goal is to work through and resolve these deeper issues and the imbalances that they are creating so as to free you to experience and express your authentic, vibrant self.
For those challenged by deeply entrenched negative thinking patterns and ineffective behaviors, including overeating and bingeing, I like to add Cognitive Behavioral Therapy and Mindfulness Techniques to the mix. Therapy is a place where you can learn how to take better care of yourself by strengthening or building self-care skills such as: regulating or managing your emotions, moods and nervous system, getting your needs met, replacing negative, self-defeating thoughts with powerful, empowering (or calming) thoughts, setting effective limits with yourself and boundaries with others, and accepting and loving yourself as is.
As a Family Therapy Specialist (I completed a two year Accredited Family Therapy Training Program at the Southern California Counseling Center), I use a form of therapy called Structural Family Therapy to help couples and families communicate more effectively and harmoniously and resolve issues. Numerous studies have shown that couples and families behave as if they were a unit. When one person in the couple or family has emotional pain, which shows up in symptoms, the other member or members are feeling the pain in some way. The emphasis in couples and family therapy will be on correcting discrepancies in communication, improving communication and listening skills and teaching ways to achieve more desired outcomes.
For those desiring spiritual counseling, I'm available to help you find more meaning, purpose, joy, passion, connection, right alignment and inspiration in your life.
Please see Issues for a complete and detailed listing of therapeutic areas covered.
Individual psychotherapy is available in person at my W. Los Angeles office, by phone or by skype or zoom.
Feel free to contact me for a free telephone or email consultation to see if individual or group therapy might be right for you. I look forward to hearing from you. Contact Julie